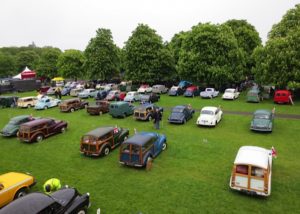 The details of the 2017 Branch Rally have now been announced. It will be held at the Spring Autojumble at Beaulieu on the weekend of 13-14th May 2017.
We have also been asked to incorporate the Southern Regional Rally – so we are hopeful of seeing quite a few MMOC members from the southern area.
The show will be open to Morris Minors plus other classic vehicles.
As well as the usual concours which will be managed by the MMOC judges, we will be having a 'Pride of Ownership' competition.
There is an information and entry form (CLICK ON LINK BELOW) and we would like these returned to us by the end of March, so we can get the arrangements finalised.
PLEASE REMEMBER TO SEND A SELF ADDRESSED AND STAMPED ENVELOPE with your entry. It might seem harsh but we will not be able to send your details to you without one. The work needed to organise this is voluntary, we all have other commitments and please consider how long it takes to write out 200 – odd envelopes and it would be unfair to those who have taken the trouble to comply.
As it is the Autojumble, we cannot accept 'Traders' entries in the Rally area but will we accept Charity activities – using the form below
Vehicle Entry details and form
Charity entry details and form
SEE YOU THERE!