PLEASE LET ME KNOW IF YOU HAVE ANY PARTS FOR SALE
FOR SALE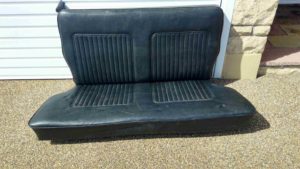 Black back seats from a scrapped Morris Minor Ex Police car. They have
been languishing in my loft in Weymouth  for many years  Price £50.
Contact Mike Pattison  – Mobile 07818633390 or email mike.pattison@tiscali.co.uk
FOR SALE: Large capacity ( 9 gallon ) Saloon / Traveller / Convertible petrol tank  £ 110 07748 154474 (T)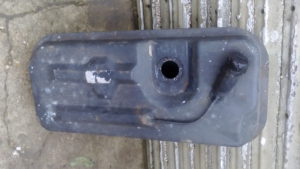 FOR SALE: Two 803 engines that were in good condition when removed from their donor cars. Each one has been properly stored. They can be collected from just North of Swindon or can be brought to Beaulieu for your collection there. Cost £40 each
Call Ash Holmes on 01285 810524 and have a chat for further information.
FOR SALE: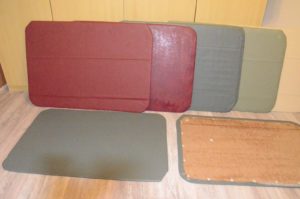 Pair of green door cards (like the ones in the photo) Unused, perfect condition, ready to fit price is £76  inclusive of postage from Dublin Ireland to the UK. Phone +353 14406803, email: john_byrne_tp@bmc.com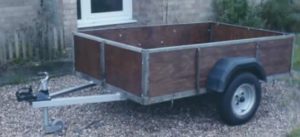 FOR SALE: Refurbished trailer. Approx dimensions 6' x 4' body—overall length 8'8". Galvanised frame, new side and floor panels, new light board with good tyres. Don Carey, 2 Heatherdown Rd, W.Moors , Ferndown BH22 0BY 01202 876691 (pm)