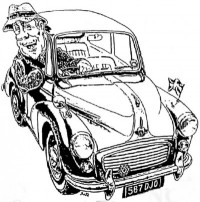 The DMMOC is an official branch of the MMOC UK National Morris Minor Owners Club. We are a part of, and receive support from the MMOC although we do have our own membership. So, we encourage our members to be paid up members of the MMOC also.
LATEST NEWS:
8th June 2015. All back from a great weekend in London to see the 'Colonel's Review' which is the last dry run before the Trooping of the Colour. Thanks very much to John Jenkinson for his efforts in organising this weekend for us.
21st May. Moggyfest went well with well over 150 Morris vehicles of all types in attendance. Hope you had a good weekend if you were there. Some photographs have now been posted.
5/4/2015 BONNET STAYS: Now in stock, please see New Spares page if you want to order one.
The Annual Branch Dinner and Dance was held last Saturday (10th) and a good time was had by all. As usual, the trophies for the past year were presented to those present: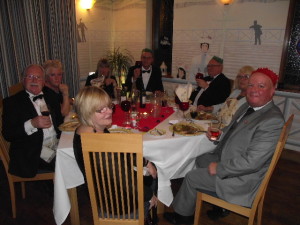 The winners were as follows:
Series MM – Mike Sheppard
Series II – Brian Wood
1000 Saloon – Chris Tilly
1000 Traveller – Ian Chivers
1000 Convertible – Olivia Akam
1000 LCV – Dave Holton
Best Car (Selwood Cup) – Eddie Pateman